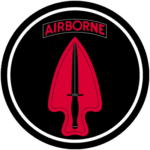 SPA has supported USASOC since 2000, and since then, we have consistently received "Exceptional" ratings on the Contractor Performance Assessment Report (CPAR). Below are a few comments from our most recent reviews:
The Psychological support given has been extremely professional and knowledgeable.
The Contractor had zero complaints from the units and every effort was made to accommodate the units in accordance with the Performance Work Statement.
Reports were always accurate and command feedback on contractor performance at the units were exceptional.
The Contractor went above and beyond to provide support to multiple overlapping events with short turnaround, often requiring coordinating support across multiple locations in a single day.
The Contractor continued to support last minute changes that often reduce the number of needed man hours/days, which saved the units and could be used for future requirements.
Contractor often made efforts to further reduce travel expenses through research that was favorable to the government.
The relationship between staff and personnel in the coordination on this contract has been exceptional.
USASOC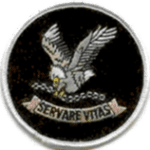 The Hostage Rescue Team (HRT) has employed the services of Dr. Scott Middleton, Special Psychological Services, for the past six years to psychologically evaluate potential new personnel for an assignment with HRT. This is accomplished through Dr. Middleton's administration of standardized tests and his observations of the personnel during an arduous two-week selection. Dr. Middleton's conclusions are heavily relied upon as a determining factor regarding the viability of a candidate. This process has been vetted by FBI Headquarters Industrial Psychologists and is periodically re-evaluated to ensure compliance with various standards.
FBI Hostage Rescue Team

Special Psychological Applications Inc (SPA) has been teaming with K2 Solutions Inc for three years, supporting the Marine Special Operations Command (MARSOC) Assessment and Selection (A&S) program. SPA has supported K2 and MARSOC in various locations and throughout a consistently changing program. SPA has always provided the most professional and experienced Special Operation experienced psychologists a client could ask for. They have proven themselves to be flexible and mission oriented.
K2 Solutions