Our People
Dr. Phillip Atkinson
Dr. Phillip Atkinson is a Board Certified Clinical Psychologist with over 15 years of experience supporting Special Operations forces and other government agencies. Dr. Atkinson's areas of expertise include assessment and selection for high-risk and sensitive occupations, leadership development and consultation, peak performance training development and oversight, resilience and trauma recovery, and cross-cultural assessment. Dr. Atkinson is an FBI Certified Crisis Negotiator, a Department of Defense Aeromedical Psychologist, and is Certified by the Joint Personnel Recovery Agency to support reintegration of isolated or captured personnel. During his service on Active Duty in the US Army, Dr. Atkinson served multiple combat tours in support of SOCOM operations in Iraq and Afghanistan, earning the Bronze Star and Defense Meritorious Service Medal for his contributions. Dr. Atkinson has been a SPA consultant since 2011, and he continues to serve in the US Army Reserves.
Dr. Stephen H. Behnke
Dr. Stephen H. Behnke received an undergraduate degree from Princeton University in Classics, a JD degree from Yale Law School, a Ph.D. in clinical psychology from the University of Michigan, and a Master of Divinity from Harvard Divinity School. In 1996, Dr. Behnke was made chief psychologist of the Day Hospital Unit at the Massachusetts Mental Health Center, a position he held until 1998 when he was named a faculty fellow in Harvard University's program in Ethics and the Professions. Dr. Behnke then directed a program in research integrity in the Division of Medical Ethics at Harvard Medical School. In November of 2000, he assumed the position of director of ethics at the American Psychological Association which he held until July, 2015. He currently holds an appointment in the Department of Psychiatry at Harvard Medical School where he instructs psychology trainees in law and ethics. He served as chair, board of directors, of the Saks Institute for Mental Health Law, Policy, and Ethics at the University of Southern California Law School. Dr. Behnke is the lead author of a state-by-state series on mental health law. He consults with religious communities regarding psychological health and spiritual development.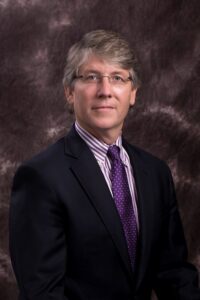 Dr. Jill Breitbach
Jill Breitbach is a Board Certified Clinical Psychologist who has been working with DoD for nearly 12 years. Jill holds a Master's degree Clinical Psychopharmacology, a Master's degree in Clinical Psychology, a Doctoral degree in Clinical Psychology, and has completed a two year post-doctoral fellowship in Clinical Neuropsychology (all degrees and fellowship are from APA accredited programs). She completed her residency at DDEAMC, Ft. Gordon, GA. She is among the few to have been prescribing in the DoD system and has been doing so for four years. She has completed the US Army Aeromedical course and has been completing aeromedical evaluations for over 10 years. She has nearly 10 years of active duty Army experience, including deployment to Iraq, and is currently a USPHS officer. Assignments have included: Ft. Bragg (82nd Airborne, WAMC, USAJFKSWCS), TAMC, and Ft. Carson (EACH and 10th SFG (A)).
Dr. Fred Brown
Fred Brown, Jr., Ph.D. has been a clinical psychologist and neuropsychologist associated with the Army for the past 40 years. He received his doctorate in counseling psychology from the Texas Tech University with internship at William Beaumont Army Medical Center and completed his post-doctoral fellowship in clinical neuropsychology at Madigan Army Medical Center. A retired Army Colonel (23 years), he has served in various clinical and operational psychology assignments, including leadership positions as a medical center department chief and deputy chief of the US Army Special Operations Command Directorate of Psychological Applications. He is a Survival, Evasion, Resistance and Escape (SERE) qualified psychologist and conducted a number of reintegration operations of captured military personnel. Dr. Brown has experience with most of the Army Special Operations assessment and selection programs, as well other Department of Defense programs. He also consults in the areas of assessment and training of Special Operations personnel. Fred resides in North Carolina with his wife Dolores.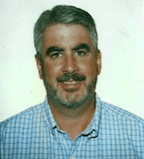 Dr. Jay Earles
Jay Earles, PsyD, ABPP has been a psychologist for over 25 years. He retired from the United States Army as a Colonel having served in various clinical and operational psychology assignments, including leadership positions as a medical center department chief and the Psychology Consultant to the U.S. Army Surgeon General. He is a trained Aeromedical Psychologist and served in US Special Operations Command leading the behavioral science support to psychological operations. He is a board certified clinical health psychologist and Past-President of the American Board of Clinical Health Psychology. He currently provides psychological consultation and clinical services for a variety of organizations. He received his doctorate degree in Clinical Psychology from Rosemead School of Psychology, Biola University, La Mirada, CA and completed his internship at Dwight D. Eisenhower Army Medical Center, Ft. Gordon, GA.
Dr. Glen Fisher
Dr. Glen S. Fisher is a retired Air Force Lieutenant Colonel with over 18 years providing consultation to DoD Special Mission Units. He has extensive experience in the assessment and selection of military and civilian personnel for high-risk missions. While serving on active duty, he established the first indigenous force assessment program of Afghans working with Special Operations Forces. Dr. Fisher deployed numerous times supporting combat operations in the Middle East and Southwest Asia. He's supported reintegration operations of personnel detained in Southwest Asia and Africa. Dr. Fisher has 11 years' experience providing risk management and performance enhancement to students enrolled in captivity related training environments. He was pivotal in establishing predictive analytics within the Special Operations community. He concluded his military career as Deputy Command Psychologist, Joint Special Operations Command. Dr. Fisher has worked as a SPA consultant since 2017.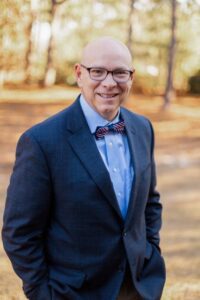 Dr. Carroll H. Greene, III
Carroll Greene is a retired Air Force Colonel and consulting psychologist with over 40 years of experience in behavioral health management and operational support to military operations. For over 25 years, he developed and led psychological applications to assess, select, and train elite special operations personnel for organizations in the U.S. Special Operations Command (USSOCOM).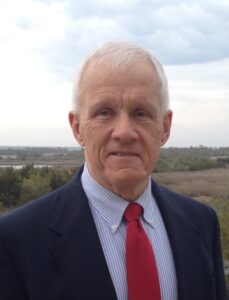 Dr. Gary Hazlett
Dr. Gary Hazlett has over 20 years of experience working as a psychologist with the U.S. Army, primarily with Special Forces and Special Operations command units. As an active duty psychologist, he conducted assessment and selection of personnel, leadership development, intelligence acquisition, and human performance research services for other government and DoD agencies to include the United States Army John F. Kennedy Special Warfare Center and School. Dr. Hazlett has conducted psychological assessments for the Special Forces candidacy program, components of the Adaptive Thinking/Leadership Development Program, and other SF leadership development programs. He has experience in providing support to the assessment and selection programs for the 75th Ranger Regiment, the 75th Ranger Reconnaissance Detachment, the Joint Special Operations Command, the Joint Special Operations Command Communications Unit, the Army Survival, Evasion, Resistance & Escape Instructor Course, the 160th Special Operation Aviation Regiment, the United States Marine Corps Special Operations Command, and more recently to the US Army Asymmetric Warfare Group. He has served on several national level panels on special applications of psychology in governmental organizations and has been a principal investigator in multiple government sponsored research and development projects focused on constructing a new generation of tools for enhancing human intelligence operations. Dr. Hazlett has published research on the impact of stress on human performance and cognition, the impact of stress on biological systems, and stress resilience. Dr. Hazlett's military experience includes tours of duty in the first Persian Gulf War and in Afghanistan, where he worked directly as a consultant to intelligence operations.
Dr. Kirk Kennedy
Dr. Kirk Kennedy, Ph.D., has over 22 years of experience in post-doctoral psychological assessment, consultation, research, and training in various agencies within the federal government including the military as well as the CIA and the FBI. He has 14 years of experience in intelligence and law enforcement arenas consulting to operations and investigations. He has particular expertise in the areas of human intelligence source/asset targeting, assessment, development and vetting as well as detecting and preventing various types of insider threats. Also, he has 11 years of management experience and four years of overseas experience. In addition, he has demonstrated skills in risk assessment and threat management; leadership assessment and organizational consultation; program design and implementation including the development of effective consultation, research, and training programs.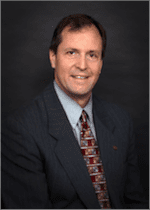 Dr. Dave Kohls
Dr. Dave Kohls is a clinical psychologist with over 35 years' experience in national security, defense, law enforcement, and the commercial sector. Dave began his career as a physicist and engineer, working with government agencies and commercial clients. While working as a consultant he discovered a passion for psychology and earned his Doctor of Psychology degree (with emphasis on forensics/law enforcement) in 2005. After earning his PsyD, Dave completed a post-doc at an Army clinic serving active-duty service members, retirees, and family members. Dave brings to the table particular expertise in assessment and selection, mentoring/developing new and seasoned leaders, and nuanced application of operational psychology to complex and sensitive programs.
Dr. Carla Long
Carla Long, Ph.D. has over two decades of experience consulting to and supporting elite military forces. She has extensive experience in assessment and selection of personnel. Dr. Long served as a psychologist in the United States Army, attaining the rank of Colonel. During her time on active duty, she worked primarily with Special Operations Forces. She deployed multiple times in support of combat operations and has supported several reintegration operations of isolated and captured personnel. After serving in a variety of assignments, she culminated her 26-year United States Army career as the Command Psychologist of United States Special Operations Command. Since military retirement, Dr. Long has provided specialized operational psychology consultation to the intelligence community and the Department of Defense. Dr. Long earned her PhD in clinical psychology at the California School of Professional Psychology. She holds psychologist licensure in Alabama and Florida.
Dr. Scott Middleton
Dr. Scott Middleton is one of SPA's first professional consultants. He has worked as a clinical and operational psychologist for the past 38 years. He has served as a private practitioner, organizational consultant, and psychological services provider to numerous military, governmental, private sector, and law enforcement agencies. Dr. Middleton received his Ph.D. from the Ohio State University and completed his post-doctoral internship in clinical psychology with the U.S. Army. He is also a trained and certified aeromedical psychologist. A retired U.S. Army LTC, he has served for the past 25 years in support of numerous military and governmental special mission units. While serving with the U.S. Army Special Operations Command, he was responsible for the designing and fielding of numerous leader development surveys and executive coaching programs. Recently, he worked with the Army Talent Management Task Force in the development of the Army's new command selection program. He has also served as the FBI Hostage Rescue Team psychologist for the past 22 years. Dr. Middleton has also served as the Clinical Director of U.S. Army Substance Abuse Program at Fort Bragg, NC, and developed and supervised an internship program for graduate level counseling students through Womack Army Medical Center. Additionally, he has taught clinical, counseling, and other professional coursework at the graduate school level in collegiate settings and as an instructor at the John F. Kennedy Special Warfare Center and School. Dr. Middleton lives in Southern Pines, NC with his wife Tracy. Their daughter Megan is a medical doctor working in Chicago. The Middletons are active in their church and support the YoungLife Program of the Sandhills.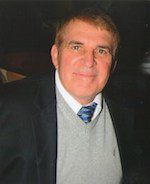 Dr. Andy Morgan
Dr. CA Morgan III (Andy) has been in clinical practice for the past 23 years. He is a member of the clinical faculty of medicine at Yale University & the National Center for Post Traumatic Stress Disorder. Dr. Morgan has received grants and has published over 100 peer reviewed scientific papers on learning, stress, PTSD as well as selection and performance in Special Operations forces. For his work and contributions to the SOF community, Dr. Morgan was awarded the US Army Award for Patriotic Service in 2008; In 2010 Dr. Morgan was awarded the Sir Henry Welcome Medal and Prize for having developed specific interventions that buffer the negative impact of stress on human cognition, memory, learning and operational performance in SF soldiers. Dr. Morgan completed his Forensic Fellowship at Yale in 2001 and has served as an intelligence officer with the Central Intelligence Agency. He currently has a private consulting practice and specializes in the areas of selection and assessment, eyewitness memory and credibility assessments. He and his family currently live in New Haven, CT.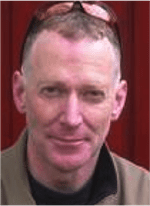 Dr. Alan Ogle
Dr. Alan Ogle is a psychologist and retired United States Air Force Lt Colonel. He served in multiple assignments as a mental health provider in clinic-based assignments. Of unique distinction he served as 90th Space Wing commander's subject matter expert in development of "0-0-1-3", a comprehensive, community-based alcohol prevention program featured nationally and used as the model for Air Force implementation. In 2009 he completed a post-doctoral fellowship in Combat Operations and Aviation Psychology, thereafter serving in operational units in support of human performance enhancement, risk mitigation in SERE and other hazardous training, and mission performance optimization. Dr. Ogle developed and led the Military Training Consult Service, a mental health team embedded into Air Force Basic Military Training for consultation and support to instructors and leaders, preventing maltraining and abuse while improving recruit training. He developed the Air Force's Multidimensional 360 instructor assessment selection program and provided training for safe, effective application of stress inoculation principles to build recruit resiliency. For the final years of his active duty career Dr. Ogle served as the Command Psychologist for a globally-distributed Intelligence, Surveillance, and Reconnaissance unit, leading seven teams of mental health, medical, and religious support professionals to support health, resiliency and mission performance of intelligence analysts and leaders conducting remote combat strikes and other operations. Dr. Ogle executed and published multiple health and human performance studies, including research into the psychological effects of remote combat, identifying and developing training for intelligence analysts and leaders to mitigate hazards and optimizing performance. In recent years Dr. Ogle conducted job analytic studies identifying knowledge, skills, and abilities necessary for behavioral health providers embedding into operational units, also developing situational judgment training to select and train providers for effective, ethical embedded practice. Dr. Ogle completed several deployments, including serving as SERE psychologist for multiple reintegration operations, intelligence collection, and as the commander of twelve Combat Stress Control teams of mental health professionals supporting 79 forward operating bases throughout eastern Afghanistan. He lives in Virginia with his wife of 29 years.
Dr. Tim Strongin
Tim Strongin, PhD is a clinical psychologist and retired Air Force Colonel who established the Air Force Aviation Psychology program and served as Acting Director of the Human Factors Division of the Air Force Safety Center and served as a consultant for dozens of military and civilian aviation mishaps. In addition to medical command, Tim has been involved in assessment, selection and retention programs for the Army, Air Force, Department of Energy, Special Forces and Civilian programs. He is a Past President of his State Psychological Association and was a long-time member of his State Board of Psychological Examiners.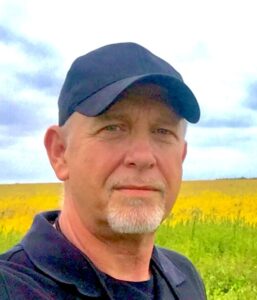 Dr. Norman G. Tippens III (Trey)
Dr. Tippens has 15 years of total service in the US Army. His service began as an enlisted artillery Soldier in 2003, and later, he was Commissioned as an AMEDD Officer after receiving his Doctorate in Clinical Psychology from William James College. He completed his APA-accredited internship at Walter Reed National Military Medical Center and his APA-accredited residency at Womack Army Medical Center. During his professional psychology career, he has worked in organizations such as the US Army Special Operations Command, US Army Training and Doctrine Command, and NCAA Division I Football. Dr. Tippens has served in positions such as lead psychologist for the Army's SERE-School, the lead psychologist for the Army's Special Forces Assessment and Selection Program, and the lead psychologist for the Asymmetric Warfare Group. While at the Asymmetric Warfare Group, Dr. Tippens had the opportunity to serve as the lead consultant psychologist for developing, pitching, and piloting the Army's Battalion Commander Assessment Program, which has revolutionized the way the Army selects senior leaders. More recently, Dr. Tippens has used his experiences to support civilian public school and hospital systems as these organizations navigate the leadership and organizational challenges resulting from the Covid pandemic. As an Army Veteran, Dr. Tippens's awards include two Meritorious Service Medals, four Army Commendation Medals, and one Joint Service Achievement Medal awarded in a Combat Environment. He has been featured on National Public Radio and The Boston Globe for his work in supporting military Veterans.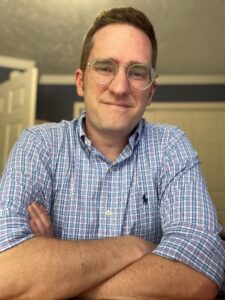 Dr. John Via
Dr. John Via is a psychologist and retired Army colonel. His military career culminated as the Psychology Consultant to the Army Surgeon General, responsible for assigning, training, and developing all Army Psychologists. In addition to multiple tours and deployments as an operational psychologist, Dr. Via served the Chief of Staff of the Army as a member of his Strategic Studies Group. He also served as the Director of the Army Surgeon General's Commander's Action Group. While on the faculty at National Defense University, and he taught Strategic Leadership and developed a Human Performance Optimization program for students. Since his retirement from the Army, he has continued supporting ARSOF and other elements within DoD. In addition to earning his Psy.D from Florida Tech, he is a graduate of the Army War College. He and Kate, his wife of 30 years, reside in Northern Virginia.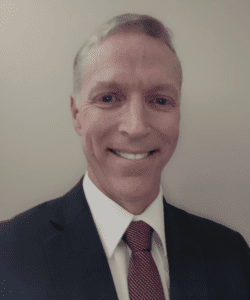 Dr. Kristin Woolley
Dr. Kris Woolley has over 23 years of military service and is a Board Certified Clinical Psychologist. Kris served as an Army Psychologist and combat veteran, retiring in 2012. She has worked with both conventional and Special Operations communities and continues to work as a contractor supporting DoD agencies in selection and assessment, leadership development and Intelligence support activities and training. She is also a Board Certified Executive Coach and has over 13 years' experience as an organizational consultant. Kris's diverse coaching experience spans a range of fields including: Government agencies, health care, manufacturing, non-profit organizations and financial services companies. Kris is a DoD Aeromedical Psychologist, a SERE certified Psychologist and is certified in several leadership assessments to include the Hogan Personality Assessments, EQ-I, and the Work Place Big Five Profile. Throughout her career, Kris has focused on operational and organizational development, process improvement, and team building.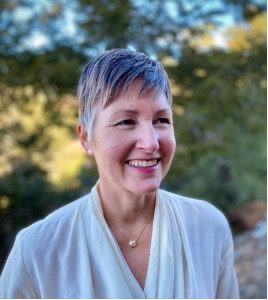 Dustin B. Wygant, PhD., ABAP
Dustin B. Wygant is a Professor of Psychology and Program Director of the Doctor of Psychology (Psy.D.) program at Eastern Kentucky University, where he also serves as the Executive Director of Integrated Behavioral Health. He received his Bachelor's degree in Psychology at Miami University in Oxford, Ohio prior to completing his Master's and Doctoral degrees in Clinical Psychology at Kent State University in Kent, Ohio. Dr. Wygant is a Fellow of the American Psychological Association (Div 12 and 41) and the Society for Personality Assessment.
Dr. Wygant's primary research interests include the conceptualization of the psychopathic personality and the DSM-5 model of personality disorders. Other research interests include the detection of malingering as well as the use of personality assessment (particularly MMPI instruments) in forensic, medical, correctional, military, and employment/selection-related settings.
In addition to his academic position, Dr. Wygant is a licensed psychologist in Ohio and Kentucky. He routinely conducts fitness-for-duty and forensic psychological evaluations and testifies as an expert witness. He is board certified in Assessment Psychology by the American Board of Assessment Psychology.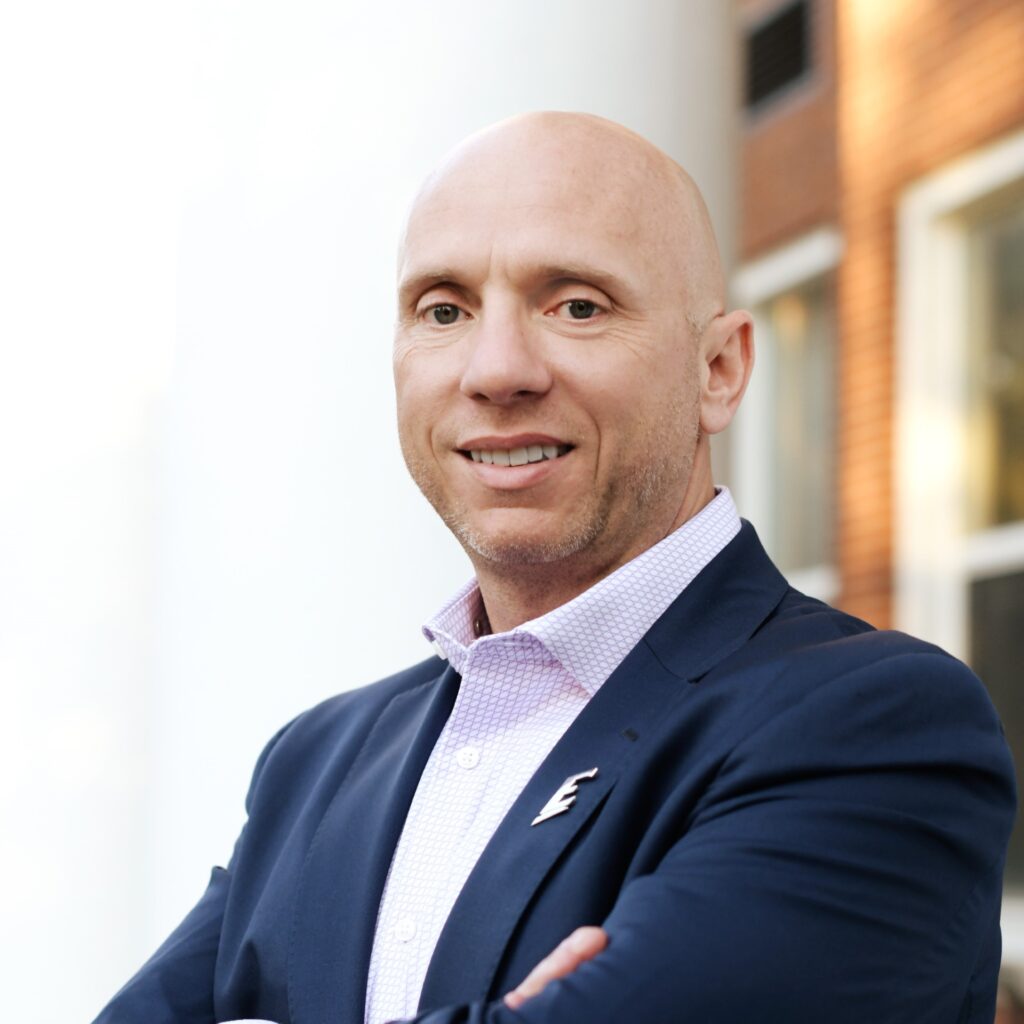 Dr. Christine Zastrow
Christine Zastrow, Psy.D., CPC, BCB has been an Operational Psychologist supporting various U.S. military special operations commands for more than a decade. As a prior active-duty Army Psychologist she served with the U.S. Army John F. Kennedy Special Warfare Center and School, 3rd Special Forces Group and completed her military service in the National Guard with 20th Special Forces Group. As a contract civilian, Dr. Zastrow spent time assigned to the Air Force Special Operations Air Warfare Center and most recently spent six years with the 24th Special Operations Wing Special Tactics Training Squadron. She has extensive experience with command consultation and conducting assessment and selection of elite personnel where she has supported programs for the Army Special Forces Command, the 75th Ranger Regiment, the 160th Special Operations Aviation Regiment, the Office of Special Warfare, and the Air Force Special Operations Command. As a Certified Professional Coach, Dr. Zastrow provides individual performance enhancement, executive coaching and leadership skill training as well as consulting on optimizing team performance and maximizing effective organizational culture. She is certified in numerous field proven assessment and feedback measures and is board certified in Biofeedback. She is trained and certified as an Aeromedical, Behavioral Science Consultation Team and Survival, Evasion, Resistance, and Escape Psychologist. Her military experience includes multiple tours of duty with the Combined Joint Special Operations Task Force in support of Operations New Dawn, Enduring Freedom, and Inherent Resolve, where she worked as a consultant to intelligence operations and earned a Bronze Star.